The Age    Australia
February 26, 2019 — 7.31pm
It was sexual offending by the most senior Catholic in Victoria, in the most sacred place, after Sunday mass.
As two choirboys poked around in a room inside St Patrick's Cathedral on a Sunday in December 1996, they heard a noise and tried to be quiet. But they turned around to find George Pell, then the Archbishop of Melbourne.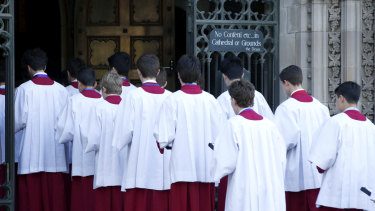 "We were trying to quieten down a little bit and then he entered the room. He was alone. He was in some robes," one of the boys, now a man in his 30s, later recalled to the County Court of Victoria.
"He planted himself in the doorway and said something like 'What are you doing in here?', or 'You're in trouble'.
"There was this moment where we all sort of froze."
One of the boys then said: "Can you let us go, we didn't do anything."
The boys had broken away from a procession outside the Cathedral in East Melbourne minutes earlier, re-entered the building through a side door and snuck into the sacristy, a room where priests prepare for mass and disrobe afterwards. They took swigs from a bottle of sacramental wine.
But Pell, then 55 and a man of considerable physical presence, did not let them leave the room.
Instead, he exposed himself and sexually assaulted both boys.
Afterwards, the boys left the room to join the choir again, which was preparing for a rehearsal session. They never spoke of what happened.
Twenty-two years on, the sheer implausibility that the then-Archbishop of Melbourne abused two boys inside the cathedral was a point Pell's lawyer highlighted.
"Only a madman would attempt to rape boys in the priests' sacristy immediately after Sunday solemn mass," Robert Richter, QC, told the jury in his closing address in early December last year.
It was the second jury to hear this argument. The jury in an earlier trial was discharged when it could not reach a verdict.
Pell sat in the dock during the trials, usually writing on a legal pad, and dressed in a black jacket and clerical collar. Sometimes he wore a jumper bearing the logo of the MCG.
One of the two choirboys assaulted by Pell died of a heroin overdose in 2014, having never reported what happened to police, or his family.
The surviving victim, who cannot be named for legal reasons, gave evidence at the trial, both as a complainant and a witness.
In Victoria it is standard practice for courts to be closed to the public and media when sex assault victims give evidence.
But in his closing address Crown prosecutor Mark Gibson, SC, repeated part of the victim's testimony.
"What would I do if I went forward and said such a thing about an archbishop?" the victim said.
He also feared his scholarship to Melbourne's elite Catholic school St Kevin's College would be jeopardised if he reported the assaults.
"If I mentioned anything like that to anyone it would be a pretty big deal," he said.
"It would be something that I thought perhaps would be dismissed or not acknowledged and I knew that a scholarship [was] something that could be given and taken away, even at that age, and I didn't want to lose that. It meant so much to me."
So, he said, he put the events into one of the "dark corners or recesses" of his brain.
It's something I've carried for the whole of my life, and [it] … took a courage much later on for me to be able to even think about coming forward

The victim
But the allegations were a "far-fetched fantasy" according to Mr Richter, who has previously accused Victoria Police of running a "get Pell operation".
He said his client was perceived as the "Darth Vader" of the church, with Judge Kidd stressing to jurors they could not use Pell as scapegoat for church failings.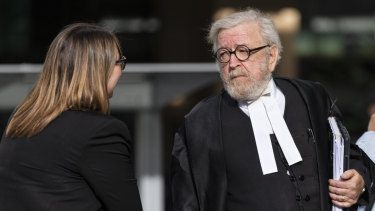 It would have been impossible for two choirboys to break away from the procession unnoticed and enter the priests' sacristy, Mr Richter argued.
But the jury had practical questions to consider: chiefly, how did the choirboys and Pell find themselves in the sacristy in the minutes after Mass?
Mr Gibson argued that after Mass concluded, the choir filed out the front doors of the cathedral and walked along the south side of the building when the two boys broke away.
Ex-choirboys and the former choir marshal gave evidence about how the procession was disciplined, although the formation "wasn't military".
I am not aware of any time he was alone

Charles Portelli
Mr Richter questioned how dozens of choristers and altar servers could be looking the other way when two choirboys "nicked off", but Mr Gibson asked how could anyone recall something they never saw.
While the procession filed outside, Pell would greet parishioners on the front steps, the court heard.
Here the timing was important, prosecutors argued, because the assaults occurred at a point early in Pell's tenure as Archbishop, when he spent only a few minutes on the cathedral steps with parishioners and while he was "ironing out" his working relationship with right-hand man Charles Portelli.
---
Monsignor Portelli was the master of ceremonies at Sunday mass at the time and was referred to as Pell's "bodyguard" by one witness said.
"I am not aware of any time he [Pell] was alone," Monsignor Portelli told the court.
Mr Richter later argued just as the Queen was never left alone by aides, someone – either Monsignor Portelli or the then sacristan, Max Potter – would never leave the Archbishop unattended.
However, Mr Gibson said there was effectively a window of five or six minutes where Pell could be alone with the boys, while Mr Potter was tending to the sanctuary and Monsignor Portelli was tied up with other tasks.
The scenario was entirely possible, the prosecutor said.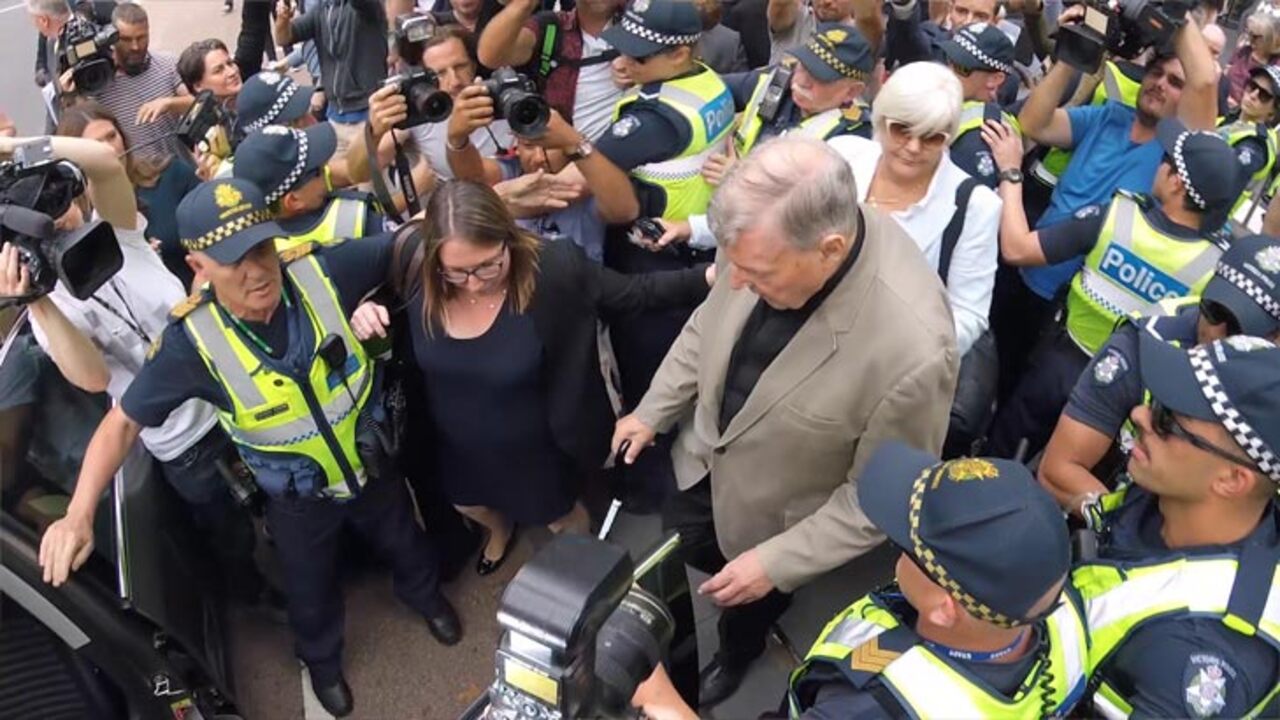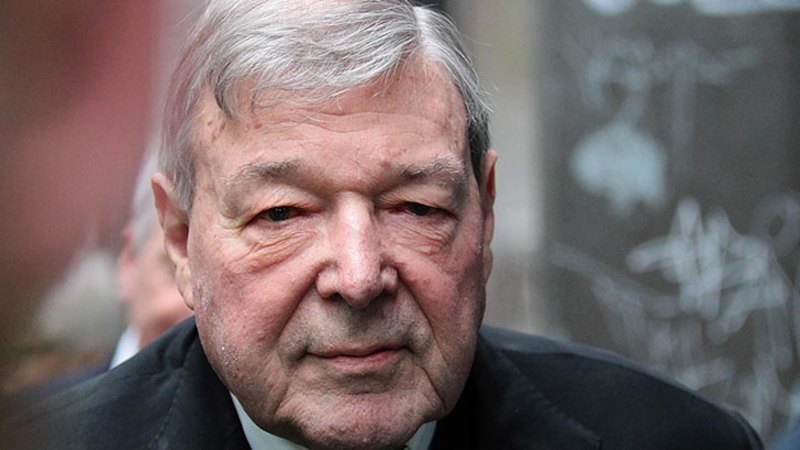 Mr Richter said guilty verdicts weren't based on possibilities. It was also possible, he said, the court building could blow up. "But we don't conduct our lives on that basis."
But at 3.44pm on December 11, after three and a half days weighing up the allegations, the second jury came back with a verdict: the eight men and four women agreed Pell was guilty of all charges.