1360 am
97.5 fm
wtaq.com
Saturday, May 05, 2012 9:30 a.m. CDT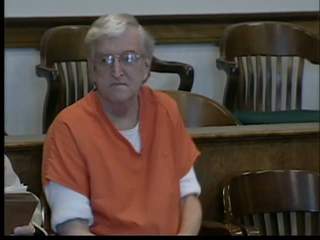 GREEN BAY, WI (WTAQ) – A priest convicted of sexually assaulting a child while with the Catholic Diocese of Green Bay will be released from prison early.
In 2005, Donald Buzanowski was sentenced to 32 years in prison after being found guilty of sexually assaulting David Schauer. The abuse took place when Schauer was a student at Green Bay's Saints Peter and Paul School in 1988.
Brown County Judge William Atkinson accepted a deal Friday that will allow Buzanowski out of prison as soon as next week "It was very frustrating to hear that after all of the difficult work and difficult time I had in testifying, but I would still do it all over again. It has made an enormous change in my life and I know it has made a difference in the lives of other children," Schauer told FOX 11.
FOX 11 reports special prosecutor Vince Biskupic said the deal was a joint request from both himself and the defense.
Biskupic says deal was made because of a conflict regarding recent changes to appellate law versus the statute of limitations. He says the alternative would have been to let Buzanowski appeal his conviction and possibly walk away free and clear.
Under the agreement, Buzanowski's conviction is upheld and he'll be on probation for 7 years. He will also have to register as a sex offender.
Schauer and his family are now asking if there is anyone out there who was victimized by Buzanowski after July 1989 to come forward. A law signed by Governor Walker this spring now allows for prosecution on any alleged abuse since that time.
Meantime, Buzanowkski will likely move into a group home, and he will be monitored there.