NOLA.com   The Times-Picayne
Updated ; Posted
Dino Cinel at a press conference in 1991. (File photo)
Disgraced ex-priest Dino Cinel, 76, was stabbed to death last month by his 18-year-old lover in Medellin, Colombia, according to reports from several international news outlets.
The former Catholic Priest rattled New Orleans in 1991 when a fellow priest discovered a collection of child pornography and homemade videotapes Cinel had filmed of himself having sex with young men in the Uptown rectory he lived in  until 1988.
Cinel's homicide was confirmed by the chief of security of Medellin, Andres Felipe Tobon, who said that local authorities were unaware the former priest had been living in the northern Colombian city for the past five years and that he had been charged with possession of child pornography, according to Colombian news outlet El Tiempo.
Local police told El Tiempo that the young man called emergency services after stabbing Cinel confessing to the crime. Police arrived at the home and found Cinel tied to his bed with a stab wound to his abdomen according to news reports. The young man had been threatening to commit suicide by jumping from the sixth floor of the apartment building where he had been living with Cinel.
He told police that they had had an argument and had been in a relationship for about a year.
While living in New Orleans, Cinel worked as a historian and was a faculty member at Tulane University. He was living at the rectory of St. Rita Catholic Church until late 1988 when his colleague discovered in his room a collection of child pornography and homemade videotapes of Cinel having sex with young men.
The former priest had been vacationing in Italy at the time, when he was fired via a phone call from former Archbishop Phillip Hannan. It was call many at the time say amounted to a tip off to Cinel that authorities were after him, according to news reports from 1991.
Meanwhile, District Attorney Harry Connick allowed the church to hold onto the videotapes for weeks to try and identify the young men in the videotapes. Connick decided that the case was too weak to prosecute.
The case was brought out to light when one of Cinel's former lovers filed a civil suit alleging that he had been underage during a videotaped sexual encounter with the former priest.
Around that time Connick conceded in an interview that a desire not to embarrass the church was "an absolute consideration on my mind" in declining initially to proceed with charges against Cinel.
Cinel was eventually prosecuted for charges of commercial child pornography but he was acquitted when he convinced the court he had acquired the pornography before a 1986 law made it illegal to possess it.
His priesthood was formally revoked in 2010.
___________________________________________________
Dino Cinel, ex-priest whose sex scandal rocked New Orleans, is killed in Colombia
Authorities tell media he was stabbed to death by man, 18, who was former lover
The New Orleans Advocate
Mar 26, 2018 – 3:50 pm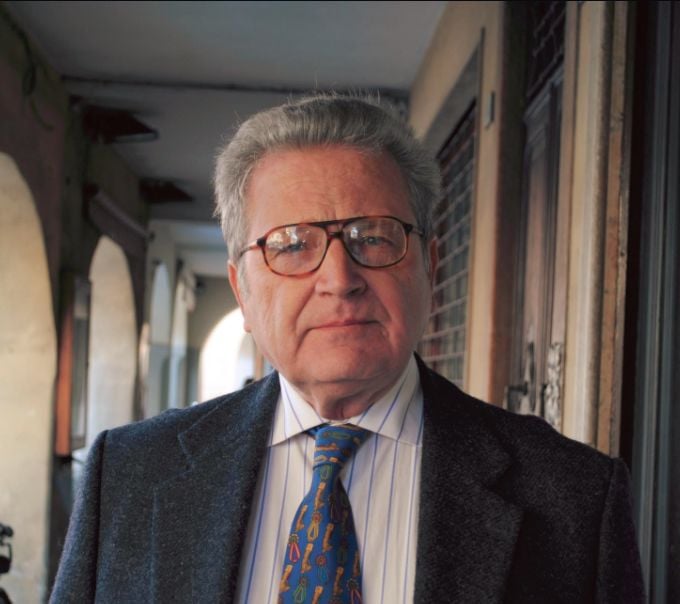 Disgraced former Catholic priest Dino Cinel — who became infamous in New Orleans when it was discovered that he had taped himself having sex with young men in an Uptown church rectory and had amassed a collection of child pornography — was stabbed to death last month in South America by a young man with whom he had a romantic relationship, according to authorities cited by international media outlets.
Police in Medellin, Colombia, said they discovered the 76-year-old Cinel's body when Santiago Alberto Morales Parra, 18, called them to report that he had killed his lover inside his apartment Feb. 1.
Morales told investigators that the two had argued while discussing a break-up after three months of living together, and police found Cinel's body with a knife wound to the abdomen, according to numerous media reports in Cinel's native Italy as well as Colombia.
First responders arrested Morales after stopping him from jumping off the sixth floor of the apartment building where they found him, apparently in a suicide attempt, according to reports that quote police officials in Medellin.
Colombian police did not immediately respond to requests for more information about the incident, a grisly and dramatic end for a man whose story served as a precursor to the national Catholic sex scandal that erupted in Boston in 2002.
Cinel was a historian on the Tulane University faculty and was living at the rectory of St. Rita Catholic Church in late 1988 when a fellow priest discovered him with child pornography and homemade tapes of Cinel having sex in the rectory with young men.
The story did not become public at that time, and the official response raised immediate controversy when it finally became known more than two years later.
Upon first learning of the discovery, Archbishop Philip Hannan fired Cinel, who was on vacation in Italy at the time. But some suspected the archbishop was giving Cinel a heads-up that authorities were onto him, said Bruce Nolan, who covered the ensuing scandal for The Times-Picayune.
Then-District Attorney Harry Connick, a St. Rita parishioner, let the church hold onto the video recordings for weeks, which church officials explained by saying they were trying to identify and contact any victims involved. Connick later concluded that the evidence in the case was not strong enough to prosecute Cinel.
At one point, a former sexual partner who said he was underage at the time he had a recorded encounter with Cinel sued him in Orleans Parish Civil District Court.
And in 1991, WDSU-TV reporter Richard Angelico aired stories on the dispute featuring audio clips from the sex tapes as well as video depositions showing Cinel calmly recounting the acts.
Cinel then added to the scandal by going on rival WWL-TV to talk about how his privacy had been invaded and to apologize to parishioners about a compulsion he promised was behind him.
"He was very bold and brash about what he'd done, thought it was no big deal, and that people didn't understand it," Nolan recalled. "He was not chastened. He was in some sense defiant and dismissive."
Journalist Jason Berry, who later wrote about Cinel in the book, "Lead Us Not Into Temptation: Catholic Priests and the Sexual Abuse of Children," said the existence of the recordings ensured that the case reverberated beyond New Orleans.
"Television coverage was just staggering," Berry said. "I'd never seen anything like it."
Cinel by then had left the priesthood and Tulane, had married a woman with whom he had two children, and was teaching at City University of New York in Staten Island, which suspended him with pay.
Connick's office then reversed course on its original decision not to prosecute Cinel, charging him with possession of child pornography.
A jury in 1995 acquitted Cinel, who was represented by high-profile defense attorney Arthur "Buddy" Lemann, when it was established that he had acquired the pornography before a 1986 law prohibited it.
Cinel and his wife divorced in 2015, several years after separating, according to Civil District Court records, which list his address as being in Medellin.
It wasn't until 2010 that the Vatican formally revoked his priesthood, officials said. Cinel and the Archdiocese of New Orleans both supported that action.
Reached for comment Monday, Lemann pointed out that his former client, at the beginning of the controversy, said he'd been sexually abused by a priest when Cinel himself was a teenager.
He said Cinel apparently never received any reparation for the abuse done to him despite asking the Vatican for justice in more recent years.
Lemann said he believed Cinel had lately been working on a book.