Desjardins pleaded guilty
Saskatoon Star Phoenix
23 January 2015 5:14 am
BY HANNAH SPRAY, THE STARPHOENIX
Omer Desjardins was sentenced to six months in jail, plus one year of probation, for sexually assaulting a 10-year-old girl in 1978.
Photograph by: Gord Waldner, The Starphoenix , The Starphoenix
A jail sentence is the only way to properly denounce an 82-year-old priest's actions when he sexually touched a young girl 35 years ago, a Saskatoon judge ruled.
On Thursday, Omer Desjardins was sentenced to six months in jail, plus one year of probation, for assaulting a 10-year-old girl in 1978. The victim, now 46 years old, reported the assault to police in 2013.
"Sexual abuse of children cannot be tolerated and the sentence of this court must adequately reflect society's revulsion for such conduct," Judge Byron Wright said while delivering Desjardin's sentence in Saskatoon provincial court.
Desjardins pleaded guilty to indecent assault and sentencing arguments were heard in December, when his lawyer, George Green, argued for a conditional sentence order – a jail term served in the community.
Wright ruled a conditional sentence was not appropriate, although the offence was on the lower end of the scale of gravity and Desjardins had no criminal record or other charges in the years since the assault.
Green said his client will consider an appeal of the sentence.
The assault happened in a small community north of Saskatoon, when Desjardins was a guest at the victim's grandparents' home one night. The victim was sleeping when he went into her room and sexually touched her. The victim told her grandmother about it the next morning, but her grandmother never told the girl's mother or followed up on it.
"You deceived me and your crime has affected my life so drastically that it has been a life of pure sadness, hatred and mistrust," the victim told Desjardins in court during the sentencing hearing in December.
"I do not believe there is a God, because you, as a man of God, have taken that from me."
Desjardins was ordained as a priest in 1958 and worked most recently as chaplain at Saint Boniface Hospital in Winnipeg. He retired in September.
hspray@thestarphoenix.com
________________________________
Desjardins Omer Catholic priest convicted of sexual assault
Radio-Canada
Updated Thursday, 22 January 2015 à 19 M 32 EST
[This is a Google translation – original French text below]
A Catholic priest of 82 years was sentenced to six months in prison for a sexual assault in 1978. Father Omer Desjardins, who has worked with the Collège Mathieu in the 1960s , pleaded guilty and received his sentence Thursday.
The actions for which the Father Omer Desjardins was convicted occurred while he was in Marcelin , a small community north of Saskatoon.
In prison plus a year of probation , and the priest 's name will be added to the National Sex Offender Registry . Byron Wright judge denied the defense motion that asked the priest to serve his sentence in the community. " In the case of child abuse , the sentence should reflect the horror that inspire society ", the judge estimated .
Father Omer Mathieu Desjardins studied at college before making his priesthood studies and obtain a Bachelor of Science from the University of Ottawa . During his career , he has taught at Collège Mathieu 1960 to 1975. A native of Marcellin , the Fransaskois officer returned to Winnipeg in 1986.
After reading the sentence , Omer Desjardins calmly emptied his pockets and handed his cell phone to relatives came to support him before leaving the court under escort.
His lawyer is considering to appeal the judgment.
__________________________________
Le prêtre catholique Omer Desjardins condamné pour agression sexuelle
Radio-Canada
Mise à jour le jeudi 22 janvier 2015 à 19 h 32 HNE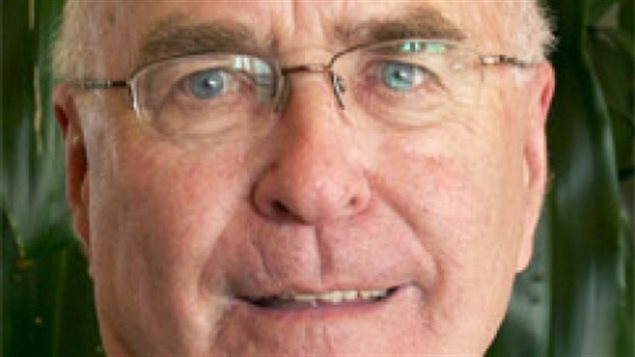 Le prêtre Omer Desjardins avait enseigné au Collège Mathieu de 1960 à 1975.Le prêtre Omer Desjardins avait enseigné au Collège Mathieu de 1960 à 1975. Photo : Grâcieuseté des Oblates missionnaires de Marie Immaculé
Un prêtre catholique de 82 ans a été condamné à six mois de prison pour une agression sexuelle commise en 1978. Le Père Omer Desjardins, qui a œuvré auprès du Collège Mathieu dans les années 1960, a plaidé coupable et a reçu sa peine jeudi.
Les gestes pour lesquels le Père Omer Desjardins a été condamné sont survenus alors qu'il était à Marcelin, une petite communauté située au nord de Saskatoon.
À la peine de prison s'ajoute un an de probation, et le nom du prêtre sera ajouté au Registre national des délinquants sexuels. Le juge Byron Wright a rejeté la requête de la défense qui demandait que le prêtre serve sa peine dans la communauté. « Dans le cas de sévices sur des enfants, la peine doit refléter l'horreur que cela inspire à la société », a estimé le juge.
Le père Omer Desjardins a étudié au collège Mathieu avant de faire ses études de prêtrise et d'obtenir un baccalauréat en sciences de l'Université d'Ottawa. Pendant sa carrière, il a notamment enseigné au Collège Mathieu de 1960 à 1975. Originaire de Marcellin, le Fransaskois est revenu officier à Winnipeg en 1986.
Après la lecture de sa peine, Omer Desjardins a calmement vidé ses poches et remis son téléphone cellulaire à des proches venus le soutenir avant de quitter le tribunal sous escorte.
Son avocat songe à porter le jugement en appel.