Heitor Antunes
Father Heitor Antunes
Portuguese priest.  Ordained 1995.    Arrived in Diocese of  Hamilton, Ontario (2016)   after fathering a child in Portugal (2014).  Officials with the Hamilton diocese were aware of the fact that Father Antunes had sired a child)
Father Antunes served the Portugese population of the Hamilton diocese.
In March 2019 media in Portugal (Observador) reported that Father Antune's sexual relationship with the child's mother began when she was 14 – years-of-age and he was 34. (scroll down for google translation of the article plus the original article in Portugese].  There are also allegations that Father Antunes was having an affair with another woman.
Father Antule has been suspended by the Diocese of Hamilton and by the Diocese of Vila Real, Portugal.
Father Antule has been suspended by the Diocese of Hamilton and by the Diocese of Vila Real, Portugal.
___________________________________
Bishops of Diocese of Hamilton, Ontario since Father Heitor Antunes' arrival in 2016:  David Douglas Crosby, O.M.I. (24 September 2010 – )
Bishops of Diocese of Vila Real , Portugal, since ordination of Father Antunes:  Joaquim Gonçalves (19 January 1991 Succeeded – 17 May 2011 Retired); Amândio José Tomás (17 May 2011 Succeeded – )
________________________________
October 2017:  A thank you from Bishop "Douglas"  to Father Heitor Antunes (Pastor)  and Monsignor Edward Sheridan (Administrator) at St Mary's for repair of the Church bells (Bells October 2017 )
June 2016:  appointed as Pastor,  St. Mary's Roman Catholic Church, Hamilton, Ontario
Click image to enlarge
1995:  ORDAINED
_________________________________________
Hamilton priest suspended over allegations he had sexual relationship with a minor in Portugal
Father Heitor Antunes admits to fathering a child with her when she was 24.
The Hamilton Spectator
March 18, 2019
by Steve Buist
Father Heitor Antunes
Father Heitor Antunes, the priest at St. Mary's church in Hamilton, has been suspended by the Catholic church after reports in an online publication in Portugal that he had a child with a parishioner while the head of a congregation in that country. The relationship allegedly began when she was 14 years old.
St. Mary's Church in Hamilton is looking for a new priest to lead Portugese service after Father Heitor Antunes was suspended over allegations from his native Portugal. – Barry Gray , The Hamilton Spectator
A Hamilton priest has been suspended from duty by the Diocese of Hamilton in the wake of allegations he had a sexual relationship with a minor in his home country of Portugal and then later fathered a child with her when she was a young adult.
Father Heitor Antunes was suspended as of March 4 from his duties at St. Mary's Church in Hamilton's north end and he left the priests' residence on Park Street North by March 8. It's not known if he has returned to Portugal.
On Thursday, a Portuguese publication reported Antunes has also been suspended by the Diocese of Vila Real in northern Portugal, where he served as a priest until late 2015.
The report states the bishop of Vila Real has opened an investigation into the allegations surrounding Antunes and ordered him to return to Portugal.
The report states Antunes is barred from celebrating mass or performing sacraments while under investigation.
Antunes, 49, was ordained in 1995. He was appointed pastor at St. Mary's church in June 2016.
Antunes did not respond to several requests for comment sent by phone, email and social media.
The stunning allegations about Antunes first became public on Feb. 28 in a lengthy article published by the Observer, a Lisbon-based news outlet.
A spokesperson for the Diocese of Hamilton said they became aware of the allegations against Antunes on Saturday, March 2.
"On Monday morning we called Father in and we brought this to his attention," said Monsignor Murray Kroetsch, Vicar General for the Hamilton diocese.
"He had obviously seen the article as well," Kroetsch said. "We told him because of the nature of the allegations, he would be suspended immediately from priestly ministry in this diocese."
"The way we left it is you go home to Portugal and sort this out," Kroetsch added. "If these allegations are false and your name is cleared and you're vindicated, we'll have to see what happens at that point.
"We made no promises or commitments because we don't know the facts."
Kroetsch said the diocese was aware prior to Antunes' arrival in Hamilton that he had fathered a child with an adult, but the diocese had no knowledge of allegations he had engaged in sexual misconduct with a minor.
"When he came here, there was no mention of any involvement with a minor of any kind," said Kroetsch. "These allegations have been made just recently and at least as far as we know, there's nothing else."
Having a child is not something that requires a priest to be removed from the priesthood, Kroetsch noted.
"It's a moral fault for sure," he said. "It's a sin, it's forgivable. It's not a crime."
Last weekend, Kroetsch attended masses at St. Mary's and read a statement to parishioners informing them Antunes had been removed as pastor "following recent allegations of sexual abuse of a minor many years ago in Portugal."
"Because the church takes such allegations seriously," according to the statement, "both the bishop of his home diocese of Vila Real and Bishop (Douglas) Crosby have suspended Father Heitor from all priestly ministry pending the results of the investigation into the claims that are being made against Father."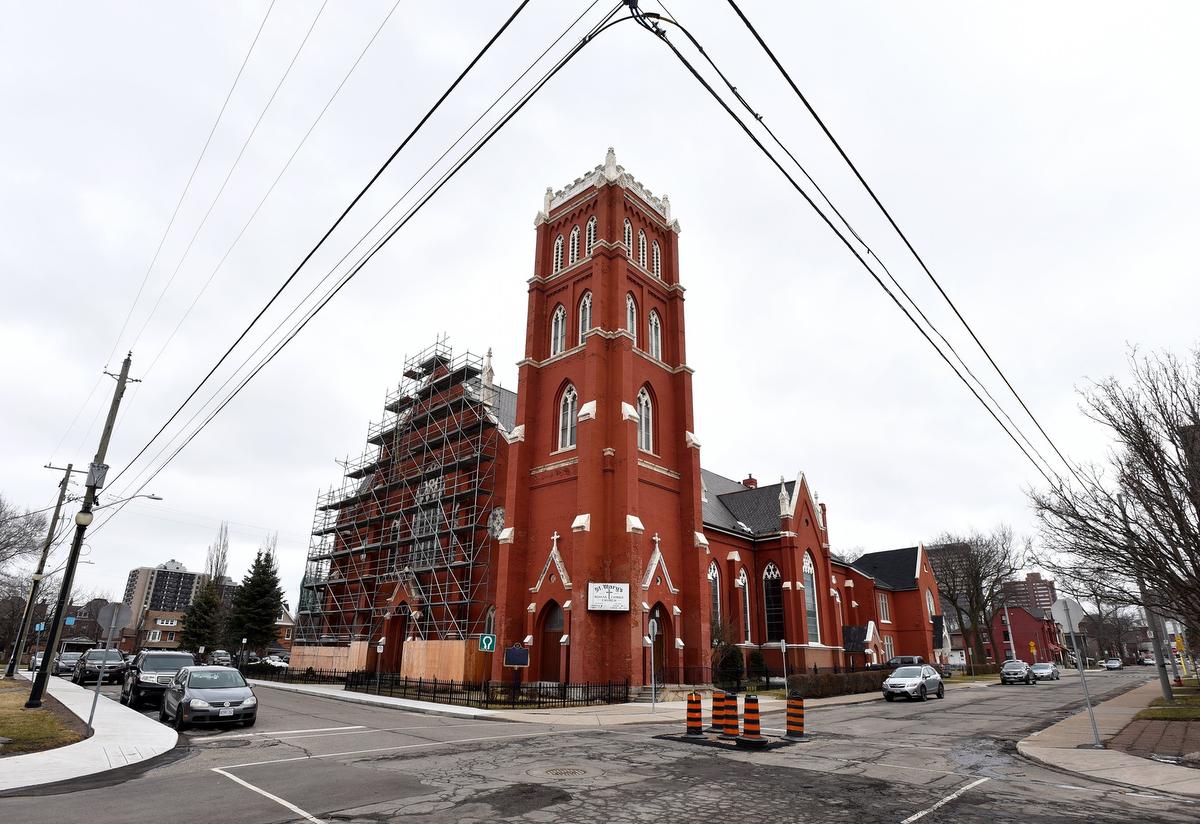 In 1999, Father Heitor Antunes arrived in the small town of Nogueira, about 70 kilometres east of Porto, where he served as priest to the parishes of Andraes, Nogueira, Alvacoes do Corgo and Vilarinho dos Freires — small communities south of the city of Vila Real.
In 2002, according to the Observer's report, Antunes began sending text messages to a 12-year-old girl in Nogueira. To protect her privacy, she was given the pseudonym Mariana in the article.
One of Mariana's family members had just died and Antunes texted to say she looked sad that day.
Antunes and Mariana eventually exchanged thousands of messages, according to the report, and within months they would meet for walks in isolated places.
The report alleges the pair began a physical relationship when she was 14 years old that grew in intensity. Antunes was 34 at the time.
Mariana's grades began to falter and her parents took her to a psychiatrist, the report notes, and finally she asked to be sent to a boarding school.
Mariana eventually went to college and had a boyfriend but the relationship ended badly, according to the Observer. Antunes had continued to stay in contact with her and, by the end of 2013, their relationship resumed, it's alleged.
The Observer alleges Antunes rented a house for Mariana to make it easier for him to see her. When she was 23, Mariana became pregnant and the child was born in 2014.
According to the report, Antunes did not want his name to appear in the civil registry as the baby's father. It's alleged Antunes wanted Mariana to consider going abroad to have the baby or to use another man's name as the father.
Mariana refused, the report states, and Antunes' name allegedly appears as the baby's father in the registry.
The Observer alleges Mariana ended her relationship with Antunes not long after the baby was born, when she discovered he was having an affair with another woman.
According to the Observer, it was well-known in the Nogueira area that Antunes had fathered a child with Mariana. Most of the people, the report notes, blamed Mariana for the situation because Antunes was seen "almost like a king" who had done a lot for the parish.
The Observer also alleges Antunes faced accusations he had fathered another child with a different woman, who may have been a minor at the time, but the allegation was never proven.
In the fall of 2015, an investigation of Antunes was conducted by Portugal's Judicial Police based on an anonymous complaint, according to the Observer.
When interviewed by the police inspector, it's alleged, Antunes said he had never engaged in any sexual misconduct with a minor. He also stated he was leaving the Vila Real diocese by mutual agreement with the bishop "because of a personal situation."
According to the Observer, it appears no criminal charges were filed against Antunes in Portugal.
Under Portuguese law, charges of sexual misconduct involving a minor have to be filed no later than six months after the victim turns 18. Mariana's allegations only came to light when she was 24.
The Observer report was based on interviews with a number of sources, along with access to documents held by Portugal's national police agency, the public prosecutor, court records and birth registry.
The Observer also published excerpts of messages exchanged between its reporters and Antunes in which the priest acknowledged he had fathered a child with the woman, but denied accusations of sexual abuse.
"I refute the accusations of sexual abuse," according to a translation of one of Antunes' messages to the Observer. "I abhor any kind of abuse on others. In relation to children, I had a daughter with a woman of 24."
A year after the child was born, according to the report, Antunes left Portugal and settled in Hamilton.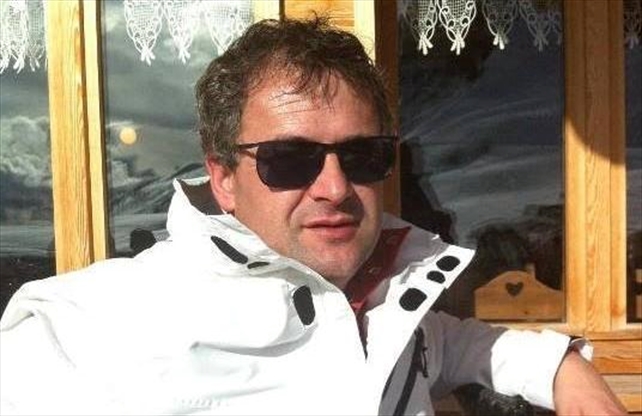 Father Heitor Antunes, the priest at St. Mary's church in Hamilton, has been suspended by the Catholic church after reports in an online publication in Portugal that he had a child with a parishioner while the head of a congregation in that country. The relationship allegedly began when she was 14 years old.
How and why Father Heitor Antunes ended up at St. Mary's church is less clear than the explosive allegations he's facing.
According to the Observer, Vila Real Bishop Amandio Tomas told police he was aware in March 2015 that Antunes had fathered a child.
The bishop allegedly told Antunes he should either resign his duties as a priest and assume his responsibilities as a father, or he should move to another parish.
The bishop also told the Judicial Police he was not aware at the time of any allegations that Antunes had engaged in sexual misconduct with a minor. Had he been aware of that, the bishop said, he would have reported the information to the Vatican and Portugal's Public Prosecution Service.
In Portugal, there's an office that deals with priests who are sent abroad to minister to Portuguese emigrants. A spokesperson for the office told the Observer it was not familiar with Antunes and wasn't aware of his placement in Canada.
Within three days of the Observer's Feb. 28 report, the Vila Real bishop decided to suspend Antunes from duty and request his return to Portugal. According to the Observer, a Catholic church-based canonical investigation has been launched into the allegations raised by Mariana in the article.
Kroetsch, Hamilton diocese spokesperson, said he can't recall the specifics of how Antunes ended up in the diocese. Around that time, the diocese was in need of a priest who spoke Portuguese.
"At some point, we received a letter from his bishop indicating he was willing to let him come to our diocese to serve the Portuguese community here," said Kroetsch.
Kroetsch said he was very surprised when he learned of the allegations.
"He's been a good pastor and a well-loved pastor," said Kroetsch. "He's brought a lot of new energy to the parish.
"He's always very friendly, congenial. I've had no reason to suspect anything."
Kroetsch said the diocese has received no complaints about inappropriate behaviour involving Antunes since he's been in Hamilton.
"There haven't been any allegations of any boundary issues or abuse or anything," said Kroetsch. "No hint of anything we'd be concerned about."
The diocese is now looking for a replacement to conduct Portuguese masses at St. Mary's.
sbuist@thespec.com
905-526-3226
905-526-3226
Hamilton priest sent back to Portugal after allegations of relationship with a minor
Father Heitor Antunes was a 'beloved' pastor, says diocese spokesperson
CBC News
Posted: Mar 21, 2019 4:01 AM ET
Father Heitor Antunes has been suspended from priestly duties at St. Mary's Parish in Hamilton following reports he had a physical relationship with a young girl in Portugal. (Heitor Antunes/Facebook)
A priest has been suspended from his ministerial duties and ordered to return to Portugal by the Diocese of Hamilton after it became aware of reports he allegedly had a sexual relationship with a minor before later fathering a child with her.
A spokesperson for the diocese confirmed Father Heitor Antunes was removed from his role at Hamilton's St. Mary's Church on March 4 after officials heard about a report in the Observador, a Portuguese publication, about an alleged physical relationship he had with a 14-year-old in that country.
The story states the priest, who was 34 at the time the relationship allegedly began, eventually rented a home for her. When she was 23, the woman reportedly became pregnant with Antunes's child.
The Observador's report is based on interviews with several anonymous sources, including someone the publication says worked with a diocese in Portugal, along with police documents and court records.
CBC News has not independently verified the allegations.
Diocese knew priest was a father
Antunes did not respond to a request for comment from CBC News made through social media. But a translated portion of the Observer story quotes him as saying the following:
"I refute the allegations of sexual abuse as evidenced by the court's report. In fact, I abhor any kind of abuse on others. Regarding children, I had a daughter with a 24-year-old woman. "
Monsignor Murray Kroetsch, Vicar General for the Hamilton diocese, said church officials were aware Antunes was a father when he started preaching at St. Mary's in June 2016, but added the allegations came as a "surprise."
"We were not aware of anything in his past that would indicate any misconduct with a minor," he said.
Kroetsch said Antunes was hired because the diocese was looking for a priest to lead mass in Portuguese. He recalled the Portuguese priest was presented by another priest for consideration.
"Father Heitor came with a letter from his bishop saying there were no allegations of sexual misconduct or misconduct with minors, that he was a priest in good standing."
The vicar general explained that while having a child was a "very serious, moral defect" that the church considers a sin, it is forgivable.
"Our understanding has always been that he fathered a child with a consenting adult," he noted.
The diocese became aware of media reports about the allegations on March 2, a Saturday.
We have never, ever heard anything negative about father during his time in Hamilton in terms of any kind of inappropriate behaviour …
-Monsignor Murray Kroetsch , Diocese of Hamilton
Kroetsch said Antunes was called into their office the following Monday morning and suspended by Bishop Douglas Crosby "from all priestly ministry in our diocese and told him he needs to go home. He's not welcome to continue to live in or minister in the Diocese of Hamilton."
He noted the suspension followed the diocese's policy of immediately removing any priest accused of sexual misconduct until it can be determined whether or not allegations are true.
"He can't minister in our diocese given the allegations."
Kroetsch added that during the conversation with Antunes, church officials learned he had also been suspended by his own bishop in Vila Real, Portugal, and asked to return to the country where he could answer to the allegations.
Church officials in Hamilton have not had any contact with the priest since that meeting.
"I know he's gone from the parish and the diocese and I'm pretty sure he's gone from Canada now too," Kroetsch said.
The vicar general described Antunes as a gifted pastor who was loved by his congregation and who brought "fresh energy" to the parish.
Congregation shocked by allegations
The Sunday following Antunes's suspension, Kroetsch said he went to the church to tell the congregation what had happened and why.
"It was a shock to the people. I could tell that by the look on their faces. He was a very much beloved pastor."
Kroestch said despite the allegations in Portugal, the diocese in Hamilton has not received any reports of Antunes being involved in any alleged misconduct here.
"We have never, ever heard anything negative about father during his time in Hamilton in terms of any kind of inappropriate behaviour, boundary issues or conduct of any kind."
____________________________________________
[The following is a google translation of an article which appeared in the Portugese publication Observador.  Scroll down for the original article in Portugese]
Father of Vila Real had a son from a catechist.

She was younger when the relationship started
A catechist told PJ that she was still a child when she began her relationship with the father of those who became pregnant. He was investigated for sexual abuse, but the Church did not act. He is  now placed in Canada.
Observador
28 February 20194.045
The first time she received a message from the priest was only 12 years old. Mariana had kept the cell phone of a family member who had died and was still mourning when the SMS, from a number she did not know, arrived. I told him that he looked sad that day. She had just been to Mass, in the Church of Nogueira, in Vila Real, where the only people who looked at her from the front had been Father Heitor Antunes, a family friend, and a schoolmate, a boy whose number was engraved on the telephone. So she had only one choice left. And when he asked if it was him, Father Heitor answered yes. It was in 2002.
This would be the first contact with the priest with whom she would eventually have a daughter, twelve years later. And that, a year after the birth of the child, he would be placed in a Portuguese parish in Canada – a transfer whose outlines are not entirely clear, even to the Church itself.
That SMS was the first of dozens of messages Mariana and Father Heitor Antunes exchanged in the hours, days, months, and years that followed. Besides the mobile phone, both also began to communicate via email and social networks. First Hi5, then Viber, WhatsApp and Facebook. If they were counted today, they would be thousands of messages exchanged between the two.
The conversations began to be banal. Mariana, now 29, was only 12 and the questions were not too much of her favorite colors, music or hobbies. Months after messages exchanged with increasing frequency, began the meetings and the walks in isolated places of the zone of Vila Real. Then came the caresses.
She even told the priest that although they were 20 years apart, she felt that she was falling in love, but the messages did not stop. He was already 14 years old, he 34, when the first kiss happened, the Observer knew from sources close to the victim. The physical relationship continued.
At that time, Mariana was a catechist in one of the parishes of the diocese of Vila Real attributed to Father Heitor. The relationship became more and more intense and the secret that she kept, and that shared only with close friends, began to reflect in the school: the notes began to lower. Mariana's parents still took her to a psychiatrist because they did not realize what was happening. The minor also did not understand that she was being the victim of sexual abuse. She felt passionate, but still she knew that this passion could hurt her. Desperate, she finally asked her parents to put her in a boarding school. She thought that she would free herself from the man she thought was the love of her life. It was no use: the contacts between them were eventually resumed.
 The Penal Code is clear in the definition of the crime of sexual abuse of minors: anyone who practices a major sexual act with or under the age of 14 is punished with a prison sentence of one to eight years. And it is also clear in the definition of the crime of sexual intercourse with adolescents: who, being older, practice a sexual act of relief with a minor who is between 14 and 16 years old, or cause him to be practiced by him with another, abusing his inexperience , shall be punished by imprisonment for up to two years. Both will apply to this case – by the caresses and the relationship of the priest with the young woman before the age of 14, and for this later continued as a teenager.
An apartment to live together and the discussions provoked by pregnancy
The relationship between Mariana and Father Heitor Antunes had a new interruption, longer, since she was over 18 and was in college. It was the year of 2011. To forget the priest, ended up getting involved with a boy his age, but the relationship ended badly. Father Heitor never stopped contacting her and she would return to him by the end of 2013.
She would also accept Father Heitor's invitation: he would rent a house to live in a town near Vila Real, he would study and work to pay his bills. Leaving the duties of a priest was not at stake: he kept his job in the Church and, whenever he could, he would be with her. He even helped her with her bribes, and it was he who paid the house. Shortly afterwards, when she was 23, Mariana got pregnant – and then the problems began, with many discussions about the official paternity of the child, a girl.
According to a source close to him, Father Heitor did not want his name to appear in the civil registry as the baby's father. That would even end up also telling the young woman herself to the Judiciary Police, in an investigation in which the priest was investigated for alleged sexual abuse of minors and that ended up archived. Calling as a witness (because the suspicions, as we shall see, concerned another alleged victim), confirmed that she was the mother of a child with the priest and told that the priest still suggested to him to have the daughter abroad or not to register in his name, but rather in the name of another person of your trust. However, one reads in the process consulted by the Observer, she did not agree and the child was registered as their daughter. The Observer tried to speak to Mariana, who refused to make any statements about the case.
The problems between them became even more serious when the baby was not yet one year old, she discovered that the priest had an affair with another woman and decided to put an end to the relationship. At the time, in the parish of Nogueira, everyone learned that Mariana had a priest's daughter, but most of them pointed out her finger and blame.
This source, who has closely followed the case, reveals that now, with the greatest attention devoted to the subject of sexual abuse in the Church, some people admit that Mariana and the priest had a "different" relationship when she was still a minor. It was common to see her often entering and leaving the sacristy, and there was something unusual there. "But people continue to believe in Father Heitor, who, after going to Canada, returned to visit the parish. He remains a very present figure and it seems that no one wants to go against him. He even helped many people, "confesses the same source of the Church.
Complaint pointed to another smaller priest would have become pregnant
The case heard by the Observer in the Vila Real Court, in which Mariana was heard as a witness, began with an anonymous complaint made to the PJ on September 18, 2015 and raised suspicions against two priests: Father Heitor Antunes, suspected of sexual abuse, and another priest from Vila Real, who came to participate in the Social and Parish Center of Nogueira – and was subsequently investigated in a separate investigation of the case, on suspicion of illicit enrichment. The complaint came two weeks after regional newspapers reported a visit by the Mayor of Vila Real to the Andrà £ o Social and Parish Center – a project that was shared by 250,000 euros by the municipality and developed by Father Heitor.
The complainant said that the two priests had business in the area and were partners in some companies. The anonymous complaint also indicated that several people knew about these businesses, but that, because they needed their services and the priests themselves, they did not have the courage to denounce them. As for Father Heitor Antunes, he mentioned that it was said that he had the children of women with whom he had relationships and that at the time a minor girl was pregnant with him. By this time, Mariana was already of age and the child she had with Father Heitor was already a year old, so the complaint could not refer to her.
Only a week passed before Father Heitor Antunes sat down before the same inspector who had received the anonymous complaint, Sónia Machado, to talk about the suspicions that fell on him. To the PJ, the priest said that he was in functions in parishes of two counties (Vila Real and Peso da Régua) since 2001 and that, at that moment, was expected to leave by decision of the bishop. A decision that guaranteed to be by mutual agreement.
When the inspector asked him if he had any relations with a minor, who would be pregnant, Heitor Antunes hastened to deny it. He claimed that he had never been involved with any young girl and that he would be placed in a parish abroad, perhaps in England, "because of a personal situation." He never spoke of Mariana or her daughter. The priest also emphasized that he had never had sexual misconduct with any minor, and that in the Church the activities always took place in groups and were supervised by young adults. No one asked him if he had assumed the paternity of a child – and he did not reveal it either, according to the records. The priest finally considered that the complaint against him could be justified by revenge, by someone who might eventually disagree with his conduct. In the document transcribing his statements, no further explanations are read.
Process advances and ends up finding Mariana
The public prosecutor who handled the case, Marta Seixas, asked the PJ to try to reach the anonymous complainant, to have concrete evidence of what was there, and decided to separate the cases of the two parents reported. In an order of October 9, he wrote that different crimes could be involved: in the case of Father Heitor Antunes, a crime of a sexual nature and involvement with minors; in the case of the other priest, denounced for alleged business affairs in the county, would be crimes of abuse of power and / or corruption. Thus, the magistrate had to extract a certificate only with these last facts, keeping the initial process centered on Father Heitor.
Although the priest did not reveal it when he was heard, by this time the PJ had already discovered, with the Institute of Registers and Notaries, that there was in fact a child registered in his name and already one year old. The inspectors had already set foot in the parishes where Father Heitor Antunes was stationed, looking for more information. They heard people from the villages and were told to tell them that even though they had never reported inappropriate behavior with minors, it was said that the priest had had a child of a woman of legal age.
A month and a half later, Mariana, the mother of the child Father Heitor had registered, received a notification from the GNR home to attend the PJ. If he did not attend, he would incur a crime of disobedience. On December 2, 2015, he presented to make statements.
It was not the first time there. He told the inspectors that, three months earlier, he had also been in those facilities of the PJ of Vila Real, after having gone to court to ask for clarification on the regulation of his daughter's paternal power and to tell his story – and how the relationship with the priest, coming from childhood, destroyed his life. In court, they recommended that she go to the Judiciary to file a complaint and she went. But it was an emotionally very troubled phase for the young woman, who, without concrete elements to prove what she was saying, chose not to formalize the complaint.
Now that he was there, he repeated the account. When asked if she knew if her daughter's father had a relationship with a minor, she said she did not know, but she would not be surprised. Because? Because she herself was smaller when the relationship with Father Heitor Antunes began, he replied to the inspectors.
The disclosure would, however, end by not making any difference. At that time, crimes of sexual abuse of minors and sexual act with adolescent had already prescribed. In addition, Mariana was now 24 years old and by law the complaint would have to have been filed up to six months after the victim turned 18.
From testimony to the PJ, there are still other statements about the other priest who was being investigated, because of alleged business. Of the suspicions, the young woman said that she knew nothing, but informed the inspectors that this same priest was the godfather of the daughter – baptized very discreetly, a few months before, only in the presence of the father, the mother and the godparents, in a parish near Vila Nova de Gaia.
 Bishop says he would have reported, if he knew of involvement with a minor
The testimony of bishop D. Amândio Tomás, who came to the leadership of the diocese of Vila Real in 2011, contributed to the idea that, besides Mariana, there could be another young woman – possibly the lesser pregnant woman mentioned in the anonymous complaint. In January 2016, hearing as a witness, D. Amândio Tomás admitted to the police that, as early as March 2015, he had been confronted with the fact that Father Heitor had impregnated a woman, of whom he would have a daughter.
Future tense makes all the difference. In March 2015, Mariana and Father Heitor already had a five-month-old child. It was, in fact, that Heitor Antunes explained to the bishop when he called him and asked him if that information, of which he was going to be a father, was true. The priest will have replied that he had already had a girl months before.
The position of the bishop, according to him, has been clear: if there was a child, the priest should assume his responsibilities and be her father. A source close to D. Amandio told the Observer that, at the time, several possibilities were admitted: Hector could leave the pastoral exercise and dedicate himself to the family or else be placed in another parish. Later, the bishop eventually decided to remove him from the parishes he was responsible for. This is evidenced by the diocesan bulletin of December 2015, where it says that Father Heitor Antunes "was separated from the parishes of Andrães, Nogueira, Alvações do Corgo and Vilarinho dos Freires" – without any indication of what would follow or the reason untying.
Mariana herself, the bishop admitted to PJ, still contacted him and spoke with him, confirming that he had a priest's child. The PJ wanted to know if there was any reference in this contact to a minor girl, but the bishop assured her that it was not. He also said that if he had this information in his hands, he would have reported the case to the Holy See and the Public Prosecution Service.
Two sources close to the bishop of Vila Real state that D. Amândio Tomás was never informed that Mariana's relationship with Father Heitor Antunes began when the girl was a minor. A source close to Mariana, however, assured the Observer that before she went to speak with the bishop, a relative of her had already gone there to tell the story, and that both Mariana and this family member said that the relationship began years earlier, when she was even smaller.
In these meetings, the same source told the Observer, the bishop would have been confused with the cases, implying that, after all, he had not only learned of one relation of the priest, but of two. The second would be that reported by the complaint that reached the PJ. A with Mariana would have been the first.
The different versions that the two sides present about the meetings between the bishop, the young woman and her relative will be difficult to unravel – the meetings were always private.
The Observer tried to contact the bishop to clarify this doubt. After all, how many suspicions did you have about Father Hector? And when? Did you have the information that they were minors? Did you talk to the victims? In the list of questions, the question also arose as to whether any preliminary internal investigation had been opened into the case when he learned that the PJ was investigating Father Heitor for sexual abuse, since the Code of Canon Law, in canon 1717, obliges the bishop to open an investigation whenever he "has news, at least credible, of a crime".
The response came two weeks later, signed by the bishop himself, at a time when the Catholic leaders' summit dedicated to sexual abuse in the Church was taking place at the Vatican, where one of the central themes was transparency in information about the investigations:
"I'm sorry, but I still can not answer your questions, which do not leave me indifferent. But I want to say that we have been concerned to seek the truth and to defend and be close to the weakest and specifically the mother of the child, "he replied.
It is recalled that the Observer had already sent a questionnaire to the diocese on cases of sexual abuse that had been investigated there by the Church – whether through prior investigation or through the formalization of a canonical process. The diocese did not answer. Faced with this silence, the Observer was able to report only the only case that was public in that region: this involved Father Pedro Ribeiro, who was sentenced to a prison sentence suspended by the conversations he had with two minors over the internet.
The Observer also contacted Father Heitor. Only in the second message on the subject did the priest reply:
"I refute the allegations of sexual abuse as evidenced by the court's report. In fact, I abhor any kind of abuse on others. Regarding children, I had a daughter with a 24-year-old woman I assumed. "
The Observer pressed Father Heitor and asked him if this relationship had begun when Mariana was still smaller, but she did not get any answers.
……………………………………………………………
Padre de Vila Real teve um filho de uma catequista. Ela era menor quando a relação começou /premium
Observador
Uma catequista contou à PJ que ainda era criança quando começou a relação com o padre de quem engravidou. Ele foi investigado por abusos sexuais, mas a Igreja não agiu. Está agora colocado no Canadá.
A primeira vez que recebeu uma mensagem do padre tinha apenas 12 anos. Mariana tinha ficado com o telemóvel de um familiar que morrera e ainda estava a fazer o luto quando o SMS, de um número que desconhecia, chegou. Dizia-lhe que, naquele dia, parecia triste. Tinha acabado de estar na missa, na Igreja de Nogueira, em Vila Real, onde as únicas pessoas que a olharam de frente tinham sido o padre Heitor Antunes, amigo de família, e um colega de escola, rapaz de quem tinha o número gravado no telefone. Por isso, só lhe restava uma hipótese. E, quando lhe perguntou se era ele, o padre Heitor respondeu que sim. Estávamos em 2002.
Este seria o primeiro contacto com o sacerdote com quem acabaria por ter uma filha, doze anos mais tarde. E que, um ano depois do nascimento da criança, seria colocado numa paróquia portuguesa no Canadá — uma transferência cujos contornos não são totalmente claros, até mesmo para a própria Igreja.
Aquele SMS foi a primeira de dezenas de mensagens que Mariana e o padre Heitor Antunes foram trocando nas horas, dias, meses e anos seguintes. Além do telemóvel, ambos passaram a comunicar também por email e pelas redes sociais. Primeiro o Hi5, depois o Viber, o WhatsApp e o Facebook. Se hoje fossem contadas, seriam milhares de mensagens trocadas entre os dois.
As conversas começaram por ser banais. Mariana, hoje com 29 anos, tinha apenas 12 e as perguntas não passavam muito das cores preferidas, músicas ou hobbies. Meses depois de mensagens trocadas com cada vez maior frequência, começaram os encontros e os passeios em locais isolados da zona de Vila Real. Depois, vieram as carícias.
Mariana chegou a ser catequista numa das paróquias dirigidas pelo padre Heitor Antunes. Esta imagem mostra os dois, no momento da comunhão na missa
A jovem chegou a dizer ao padre que, apesar de terem 20 anos de diferença, sentia que se estava a apaixonar, mas as mensagens não pararam. Tinha já 14 anos, ele 34, quando aconteceu o primeiro beijo, soube o Observador por fontes próximas da vítima. A relação física continuou.
Nessa altura, Mariana era catequista numa das paróquias da diocese de Vila Real atribuídas ao padre Heitor. A relação foi-se tornando cada vez mais intensa e o segredo que guardava, e que partilhou apenas com amigas muito próximas, passou a refletir-se na escola: as notas começaram a baixar. Os pais de Mariana ainda a levaram a uma psiquiatra porque não percebiam o que se passava. A menor também não entendia que estava a ser vítima de abuso sexual. Sentia-se apaixonada, mas, ainda assim, sabia que essa paixão podia prejudicá-la. E, desesperada, acabou por pedir aos pais que a pusessem num colégio interno. Pensava que, assim, se libertaria do homem que chegou a pensar ser o amor da sua vida. De nada serviu: os contactos entre ambos acabaram por ser retomados.
Imagem partilhada pelo padre Heitor Antunes no Facebook, em outubro de 2017
O Código Penal é claro na definição do crime de abuso sexual de menores: quem praticar ato sexual de relevo com ou em menor de 14 anos é punido com pena de prisão de um a oito anos. E também é claro na definição do crime de ato sexual com adolescente: quem, sendo maior, praticar ato sexual de relevo com menor que tenha entre 14 e 16 anos, ou levar a que ele seja praticado por este com outrem, abusando da sua inexperiência, é punido com pena de prisão até 2 anos. Ambos se aplicarão a este caso — pelas carícias e pela relação do sacerdote com a jovem antes dos 14 anos, e por esta ter continuado depois já como adolescente.
Um apartamento para viverem juntos e as discussões provocadas pela gravidez
A relação entre Mariana e o padre Heitor Antunes teve uma nova interrupção, mais longa, já ela tinha mais de 18 anos e andava na universidade. Corria o ano de 2011. Para esquecer o sacerdote, acabou por envolver-se com um rapaz da sua idade, mas a relação acabou mal. O padre Heitor nunca deixou de a contactar e ela acabaria por voltar para ele, já em finais de 2013.
Acabaria, também, a aceitar o convite que o Padre Heitor lhe fez: ele arrendava uma casa para viverem os dois numa cidade próxima de Vila Real, ela estudava e trabalhava para pagar as suas contas. Deixar as funções de padre não estava em causa: ele mantinha o trabalho na Igreja e, sempre que pudesse, estaria com ela. Chegou a ajudá-la nas propinas e era ele quem pagava a casa. Pouco depois, quando já tinha 23 anos, Mariana engravidou — e aí começaram os problemas, com muitas discussões por causa da paternidade oficial da criança, uma menina.
Segundo uma fonte próxima, o padre Heitor não queria que o nome dele aparecesse no registo civil como pai da bebé. Isso mesmo acabaria por contar também a própria jovem à Polícia Judiciária, num inquérito em que o padre foi investigado por alegado abuso sexual de menores e que acabou arquivado. Chamada como testemunha (porque as suspeitas, como veremos, diziam respeito a outra alegada vítima), confirmou que era mãe de uma criança com o padre e contou que o sacerdote ainda lhe sugeriu ter a filha no estrangeiro ou não a registar em nome dele, mas antes no nome de uma outra pessoa da sua confiança. No entanto, lê-se no processo consultado pelo Observador, ela não concordou e a criança acabou registada como filha dos dois. O Observador tentou falar com Mariana, que recusou prestar quaisquer declarações sobre o caso.
Os problemas entre ambos tornaram-se ainda mais graves quando, ainda a bebé não tinha um ano, a jovem descobriu que o padre mantinha um caso com outra mulher e decidiu pôr um ponto final na relação. Na altura, na paróquia de Nogueira, todos ficaram a saber que Mariana tinha uma filha do padre, mas quase todos lhe apontaram o dedo e as culpas.
A história é confirmada por uma fonte da diocese, que contactou o Observador através do número disponibilizado aos leitores para partilharem testemunhos e casos de abuso sexual na Igreja portuguesa (e que pode consultar no fim deste artigo), depois de saber que o jornal andava a fazer perguntas sobre o caso. Com medo de represálias dentro da própria diocese, essa fonte pediu para manter o anonimato, mas explicou porque é que ninguém quis acreditar na jovem: ali, o padre Heitor era visto — e ainda é por muitas pessoas — "quase como um rei". Chegou a Nogueira em 1999 para auxiliar um padre já idoso, que lá estava havia décadas, "e fez muito pela paróquia". Criou um centro social com um outro padre de uma paróquia vizinha — que foi investigado por ter várias empresas em seu nome na zona de Vila Real. E ainda hoje merece muitos elogios da população local.
"Todos sabem que foi pai, mas preferem acreditar que a culpa foi da rapariga", revelou a mesma fonte da diocese. "No entanto, cabe a um padre travar este tipo de situações, seja com quem for. Quanto mais com uma menor que se apaixonou por ele", considerou a mesma fonte da Igreja.
Essa fonte, que tem acompanhado o caso de perto, revela que agora, com a maior atenção dedicada ao tema dos abusos sexuais na Igreja, já há quem admita que Mariana e o padre tinham uma relação "diferente" quando ela ainda era menor. Era comum vê-la frequentemente a entrar e sair da sacristia e percebia-se que havia ali algo pouco comum. "Mas as pessoas continuam a acreditar no padre Heitor, que, já depois de ir para o Canadá, voltou a visitar a paróquia. Continua a ser uma figura muito presente e parece que ninguém quer ir contra ele. Até porque ajudou muitas pessoas", confessa a mesma fonte da Igreja.
Queixa apontava para outra menor que padre teria engravidado
O processo consultado pelo Observador no Tribunal de Vila Real, no qual Mariana foi ouvida como testemunha, começou com uma queixa anónima feita à PJ a 18 de setembro de 2015 e levantava suspeitas contra dois padres: o padre Heitor Antunes, suspeito de abuso sexual, e um outro padre de Vila Real, que chegou a ter participação no Centro Social e Paroquial de Nogueira — e que foi depois investigado, num inquérito à parte extraído deste processo, por suspeitas de enriquecimento ilícito. A queixa chegou duas semanas depois de os jornais regionais terem noticiado uma visita do presidente da câmara de Vila Real ao Centro Social e Paroquial de Andrães  — um projeto comparticipado em 250 mil euros pela autarquia e que foi desenvolvido pelo padre Heitor.
O presidente da Câmara de Vila Real fotografado com o padre Heitor Antunes, numa visita às obras de construção do Centro Paroquial de Andrães (Imagem retirada do site da CMVL na Internet)
O denunciante dizia que os dois padres tinham negócios na região e eram sócios em algumas empresas. A queixa anónima indicava, ainda, que várias pessoas sabiam desses negócios, mas que, como precisavam dos seus serviços e dos próprios padres, não tinham coragem de os denunciar. Quanto ao padre Heitor Antunes, referia que se comentava que tinha filhos de mulheres com quem manteve relacionamentos amorosos e que, à data, uma rapariga menor de idade estava grávida dele. Nesta altura, Mariana era já maior de idade e a criança que tinha com o padre Heitor já tinha um ano, pelo que a denúncia não podia referir-se a ela.
Passou apenas uma semana até o padre Heitor Antunes se sentar perante a mesma inspetora que tinha recebido a queixa anónima, Sónia Machado, para falar sobre as suspeitas que recaíam sobre ele. À PJ, o sacerdote disse que estava em funções em paróquias de dois concelhos (Vila Real e Peso da Régua) desde 2001 e que, naquele momento, estava previsto sair por decisão do bispo. Uma decisão que garantiu ser de comum acordo.
Quando a inspetora lhe perguntou se mantinha algum relacionamento com uma menor, que estaria grávida, Heitor Antunes apressou-se a negar. Afirmou que nunca se tinha envolvido com nenhuma rapariga menor e que iria ser colocado numa paróquia no estrangeiro, talvez em Inglaterra, "por causa de uma situação pessoal". Nunca falou de Mariana ou da filha. O padre sublinhou também que nunca teve comportamentos impróprios, de cariz sexual, com qualquer menor e que, na Igreja, as atividades ocorriam sempre em grupo e eram supervisionadas por jovens adultos. Ninguém lhe perguntou se assumira a paternidade de alguma criança — e ele também não o revelou, segundo se lê nos autos. O sacerdote considerou, por fim, que a queixa contra ele poderia justificar-se por uma vingança, de alguém que eventualmente discordasse da sua conduta. No documento que transcreve as suas declarações, não se leem mais explicações.
Processo avança e acaba por encontrar Mariana
A procuradora do Ministério Público que conduzia o caso, Marta Seixas, pediu à PJ para tentar chegar a quem fez a queixa anónima, para ter provas concretas do que lá estava, e decidiu separar os processos dos dois padres denunciados. Num despacho de 9 de outubro, escreveu que podiam estar em causa crimes diferentes: no caso do padre Heitor Antunes, um crime de cariz sexual e de envolvimento com menores; no caso do outro sacerdote, denunciado por alegados negócios empresariais no concelho, tratar-se-iam de crimes de abuso de poder e/ou de corrupção. Assim, a magistrada mandou extrair uma certidão apenas com estes últimos factos, mantendo o processo inicial centrado no padre Heitor.
Apesar de o sacerdote não o ter revelado quando foi ouvido, por esta altura a PJ já tinha descoberto, junto do Instituto de Registos e Notariado, que havia, de facto, uma criança registada em nome dele e já com um ano de idade. Os inspetores já tinham também palmilhado as paróquias onde o padre Heitor Antunes estava colocado, à procura de mais informações. Ouviram pessoas das aldeias e conseguiram que lhes dissessem que, apesar de nunca terem sido reportados comportamentos impróprios com menores, se dizia que o sacerdote tinha tido uma criança de uma mulher maior de idade.
Um mês e meio depois, Mariana, a mãe da criança que o padre Heitor tinha registado, recebeu em casa uma notificação da GNR para comparecer na PJ. Se não comparecesse, incorria num crime de desobediência. A 2 de dezembro de 2015, apresentou-se para prestar declarações.
Não era a primeira vez que lá ia. Aos inspetores, contou que, três meses antes, também tinha estado naquelas instalações da PJ de Vila Real, depois de ter ido ao tribunal para pedir esclarecimentos sobre a regulação do poder paternal da filha e de ter contado a sua história — e a forma como a relação com o padre, vinda desde a infância, lhe destruiu a vida. No tribunal, recomendaram-lhe que fosse à Judiciária apresentar queixa e ela foi. Aquela era, porém, uma fase emocionalmente muito conturbada para a jovem, que, sem elementos concretos para provar o que dizia, optou por não formalizar a denúncia.
Agora que ali estava, repetiu o relato. Quando lhe perguntaram se sabia se o pai da filha tinha algum relacionamento com alguma menor, disse que não sabia, mas não ficaria admirada. Porquê? Porque ela própria era menor quando a relação com o padre Heitor Antunes começou, respondeu aos inspetores.
A revelação acabaria, porém, por não fazer qualquer diferença. Naquela altura, os crimes de abuso sexual de menores e ato sexual com adolescente já tinham prescrito. Além disso, Mariana tinha agora 24 anos e, pela lei, a queixa teria de ter sido apresentada até seis meses depois de a vítima fazer 18 anos.
Do testemunho à PJ, sobram ainda as declarações sobre o outro padre que estava a ser investigado, por causa de alegados negócios. Das suspeitas, a jovem disse que nada sabia, mas informou os inspetores que esse mesmo sacerdote era o padrinho da filha — batizada de forma muito discreta, alguns meses antes, apenas na presença do pai, da mãe e dos padrinhos, numa paróquia perto de Vila Nova de Gaia.
Bispo D. Amândio Tomás diz que, se soubesse que o padre Heitor se tinha envolvido com uma menor, comunicava às autoridades
Bispo diz que teria denunciado, se soubesse do envolvimento com uma menor
O depoimento do bispo D. Amândio Tomás, que chegou à liderança da diocese de Vila Real em 2011, contribuiu para a ideia de que, além de Mariana, poderia haver uma outra jovem — eventualmente a tal menor grávida referida na denúncia anónima. Em janeiro de 2016, ouvido como testemunha, D. Amândio Tomás admitiu à polícia que, ainda em março de 2015, tinha sido confrontado com o facto de o padre Heitor ter engravidado uma mulher, de quem iria ter uma filha.
O tempo verbal futuro faz toda a diferença. É que, em março de 2015, Mariana e o padre Heitor já tinham, no presente, uma criança de cinco meses. Foi isso, aliás, que Heitor Antunes explicou ao bispo quando ele o chamou e lhe perguntou se aquela informação, de que iria ser pai, era verdadeira. O sacerdote terá respondido que já tinha tido uma menina, meses antes.
A posição do bispo, segundo o próprio, terá sido clara: se havia uma criança, o padre deveria assumir as suas responsabilidades e ser pai dela. Uma fonte próxima de D. Amândio disse ao Observador que, na altura, foram admitidas várias possibilidades: Heitor podia deixar o exercício pastoral e dedicar-se à família ou, então, ser colocado noutra paróquia. Já mais tarde, o bispo acabou por decidir retirá-lo das paróquias de que era responsável. Isso mesmo é comprovado pelo boletim diocesano de dezembro de 2015, onde se lê que o padre Heitor Antunes "foi desvinculado das paróquias de Andrães, Nogueira, Alvações do Corgo e Vilarinho dos Freires" — sem qualquer indicação do que se seguiria ou da razão da desvinculação.
A própria Mariana, admitiu o bispo à PJ, ainda o contactou e falou com ele, confirmando-lhe que tinha uma criança do padre. A PJ quis saber se, nesse contacto, houve alguma referência a uma rapariga menor de idade, mas o bispo garantiu que não. Disse mesmo que, caso tivesse essa informação nas mãos, ele próprio teria comunicado o caso à Santa Sé e ao Ministério Público.
Duas fontes próximas do bispo de Vila Real afirmam que D. Amândio Tomás nunca foi informado de que a relação de Mariana com o padre Heitor Antunes começou quando a rapariga era menor de idade. Fonte próxima de Mariana, no entanto, garantiu ao Observador que, antes de ela ir falar com o bispo, uma familiar sua já lá tinha ido contar a história, e que tanto Mariana como essa familiar disseram que a relação começara anos antes, quando ela era ainda menor.
Nesses encontros, disse a mesma fonte ao Observador, o bispo ter-se-á mostrado baralhado com os casos, dando a entender que, afinal, não tinha ficado a saber apenas de uma relação do padre, mas de duas. A segunda seria a relatada pela denúncia que chegou à PJ. A com Mariana teria sido a primeira.
As diferentes versões que os dois lados apresentam sobre os encontros entre o bispo, a jovem e a sua familiar serão difíceis de desempatar — os encontros foram sempre privados.
O Observador tentou contactar o bispo para esclarecer esta dúvida. Afinal, quantas suspeitas lhe chegaram relativamente ao padre Heitor? E quando? Teve a informação de que se tratava de menores? Falou com as vítimas? Na lista de perguntas seguiu também a questão sobre se tinha sido aberta alguma investigação prévia interna ao caso, quando soube que a PJ estava a investigar o padre Heitor por abusos sexuais, uma vez que o Código do Direito Canónico, no cânone 1717.º, obriga o bispo a abrir uma investigação sempre que "tiver notícia, ao menos verosímil, de um delito".
A resposta chegou duas semanas depois, assinada pelo próprio bispo, numa altura em que decorria no Vaticano a cimeira de líderes católicos dedicada aos abusos sexuais na Igreja, na qual um dos temas centrais foi a transparência nas informações sobre as investigações:
"Peço desculpa, mas ainda não me é possível responder às suas perguntas, as quais não me deixam indiferente. Quero, porém, dizer que tivemos a preocupação de procurar a verdade e defender e estar próximo dos mais fracos e em concreto da mãe da criança", respondeu.
Recorde-se que o Observador já tinha enviado um questionário à diocese sobre os casos de abuso sexual que ali tinham sido investigados pela Igreja — fosse pela via de uma investigação prévia, fosse pela formalização de um processo canónico. A diocese não respondeu. Perante esse silêncio, o Observador pôde dar conta apenas do único caso que foi público naquela região: o que envolveu o padre Pedro Ribeiro, que acabou condenado a uma pena de prisão suspensa pelas conversas que manteve com duas menores pela internet.
O Observador contactou também o padre Heitor. Só na segunda mensagem sobre o tema o sacerdote respondeu:
"Refuto as acusações sobre abuso sexual conforme ficou comprovado pelo relatório do tribunal. Aliás, abomino qualquer tipo de abuso sobre outrem. Em relação a filhos, eu tive uma filha com uma mulher de 24 anos que assumi".
O Observador insistiu com o padre Heitor e perguntou-lhe se essa relação tinha começado quando Mariana era ainda menor, mas não obteve mais respostas.