28 January 2014:  "Ex-priest Yvon Arsenault did not enter a plea" & original French text 

(Thank you JG for translating the above article 🙂  )
___________________________________
ICI Radio Canada (ici.radio-canada.ca)
27 January 2014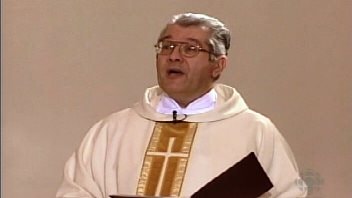 Former priest Yvon Arsenault (archives)
The ex-priest Yvon Arsenault in New Brunswick will appear in court in Moncton, February 24, to answer charges of a sexual nature.
He was scheduled to appear in court Monday morning. However, his lawyer asked the judge to grant him more time to analyze evidence. The procedure was adjourned.
The man of 71 years, Aldouane, New Brunswick, is charged in connection with alleged offenses allegedly committed during the 70s and 80s in Shediac, to Rosaireville and Collette.
Three counts of indecent assault, four of gross indecency and sexual assault against him.
The alleged victims are four men who were under 18 at the time.
Mr. Arsenault will answer the charges and know what mode of trial he wants.
_____________________________________
L'audition de la cause de l'ancien prêtre Yvon Arsenault est ajournée
Mise à jour le lundi 27 janvier 2014 à 9 h 59 HNE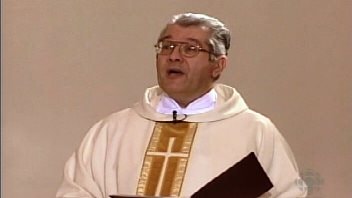 L'ancien prêtre Yvon Arsenault (archives)
L'ex-prêtre Yvon Arsenault au Nouveau-Brunswick devra comparaître en cour à Moncton, le 24 février, pour répondre à des accusations à caractère sexuel.
Il devait comparaître en cour lundi matin. Son avocat a toutefois demandé au juge de lui accorder plus de temps pour analyser les éléments de preuve. La procédure a donc été ajournée.
L'homme de 71 ans, d'Aldouane, au Nouveau-Brunswick, est accusé relativement à des infractions alléguées qui auraient été commises durant les années 70 et 80 à Shediac, à Rosaireville et à Collette.
Trois accusations d'attentat à la pudeur, quatre de grossière indécence et une d'agression sexuelle pèsent sur lui.
Les présumées victimes sont quatre hommes qui étaient âgés de moins de 18 ans à l'époque.
M. Arsenault devra répondre aux accusations et faire savoir quel mode de procès il désire.
_______________