Missoulian (Montana)
02 June 2015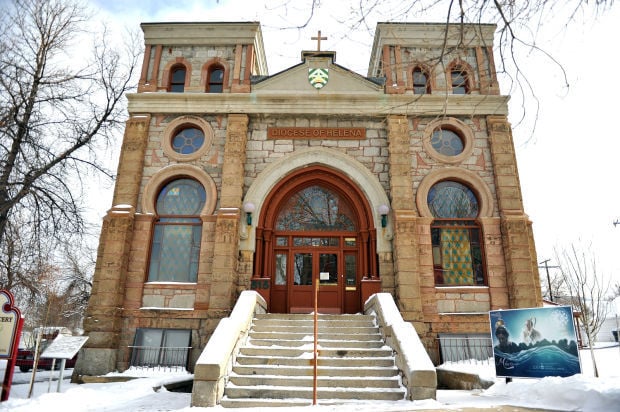 The Roman Catholic Diocese headquarters in Helena.
POLSON – When the Roman Catholic Diocese of Helena in April posted the names of 80 former employees, most of them priests and nuns, who had allegedly sexually abused children in western Montana, it also shook the dust on a 31-year-old murder mystery in Lake County.
Among the priests placed on the list of alleged child sexual predators was Father John Kerrigan.
In the summer of 1984, Kerrigan vanished just a couple of days after being transferred from Plains to Ronan's Sacred Heart Parish. He was last seen at a bakery in Ronan.
Neither he, nor his body, has ever been found.
But his clothes were, shortly after Kerrigan disappeared. A passer-by noticed them in a heap at a turnout along Montana Highway 35 on the east shore of Flathead Lake and called authorities.
The clothes were stained with Kerrigan's blood. A $100 bill was tucked in one shirt pocket.
A week later, the priest's car was found several miles away, parked near radio towers off Polson's Skyline Drive.
It had been wiped clean of fingerprints. But there was blood in the front seat. Blood on the passenger-side door. Blood on the passenger-side floorboard.
In the trunk was a bloody pillow, a bloodied shovel, and Kerrigan's wallet, with more than $1,000 in cash. The keys to the car were found in weeds 30 yards away.
***
Authorities were aware back then of the allegations of sexual abuse of children involving Kerrigan, according to Joe Geldrich, who was Lake County undersheriff when the priest disappeared, and became sheriff in 1985.
"Oh yeah, we sure were," Geldrich said. "He'd been moved all over the state."
Ronan was Kerrigan's 13th parish assignment since being ordained in 1954, with none of the postings lasting longer than six years and the priest being moved three times in 1965 alone.
The priest, who was 58 when he disappeared, had also been assigned to St. Patrick Parish in Butte in 1954-55, St. Francis Parish in Hamilton in 1955-56, St. Lawrence Parish in Walkerville from 1959-62, St. Rose Parish in Dillon from 1962-64, St. Ann Parish in Butte in 1964-65, Little Flower Parish in Browning in 1965, Holy Rosary Parish in Bozeman in 1965-66, St. Michael Parish in Drummond from 1966-72, St. Bartholomew Parish in White Sulphur Springs from 1972-77, St. Joseph Parish in Choteau from 1977-80 and St. James Parish in Plains from 1980-84.
Still, Geldrich said he does not believe the alleged sexual abuse was a motive in Kerrigan's likely murder.
"We developed some suspects," says the former sheriff, but "we never really had enough to wrap it up with."
With all the cash left behind, robbery obviously wasn't a motive either, but Geldrich declined to say what might have been.
"I wouldn't want to talk about that," he said. "I don't want to mess it up for somebody else to solve."
***
Two years and almost 1,000 miles separate Kerrigan's disappearance and the murder of another Catholic priest in New Mexico. But some have theorized that the same killer was at work in both cases.
On the night of Aug. 7, 1982, Father Patrick Gerard answered the phone at St. Francis Cathedral in Santa Fe. The caller, who identified himself as Michael Carmello, wanted a priest to meet him at an interstate rest stop to deliver last rites to a dying relative.
Father Gerard was unable to leave, and told the man to call back in 15 minutes.
The phone rang again exactly 15 minutes later, and this time, Father Renaldo Rivera answered. The man who said his name was Michael Carmello repeated his request, and Father Rivera obliged.
Three days later, Rivera's body was found on a deserted road near a ghost town called Waldo. He had been shot to death.
When they learned of Kerrigan's disappearance two years later, New Mexico authorities noticed similarities that started with both victims being Catholic priests, but didn't end there.
***
In both cases, the victims' cars were driven away from the scene, wiped clean of fingerprints and abandoned. Rivera's car was found at another rest stop a couple of hours from the one police believe he was headed for on the "last rites" call.
While Rivera's body was found three days after he disappeared – along a road in a remote area where it would have been easy to hide or bury it – and Kerrigan's never was, "In both cases the killer wanted people to know, 'I killed a priest, and here's the evidence to show I killed him,' " Santa Fe Police Lt. Gilbert Ulibarri said.
Robbery was ruled out as a motive in both cases. In both cases, the victims were members of the Order of Franciscans.
And, perhaps most importantly, wire coat hangers were believed to have been used in both crimes. There was evidence one was used during the murder of Father Rivera, and a bloody and deformed hanger was found near Father Kerrigan's abandoned clothes that authorities believed might have been used to strangle or restrain the priest.
It doesn't appear that any direct connection between Rivera and Kerrigan was ever established, although there are indications Kerrigan spent time in New Mexico at some point, at the Congregation of the Servants of the Paraclete in Jemez Springs.
The Servants of the Paraclete had originally been founded to treat priests with alcohol and drug abuse issues, but eventually wound up taking in priests accused of sexual abuse as well.
Kerrigan's name appeared on the Diocese of Helena's website, along with other priests, Ursuline sisters, lay people and others, as part of a settlement agreement between the diocese and hundreds of victims of sexual abuse.
According to the terms of the settlement, the names of the 80 accused of sexually abusing children while employed by the church will remain posted for 10 years.